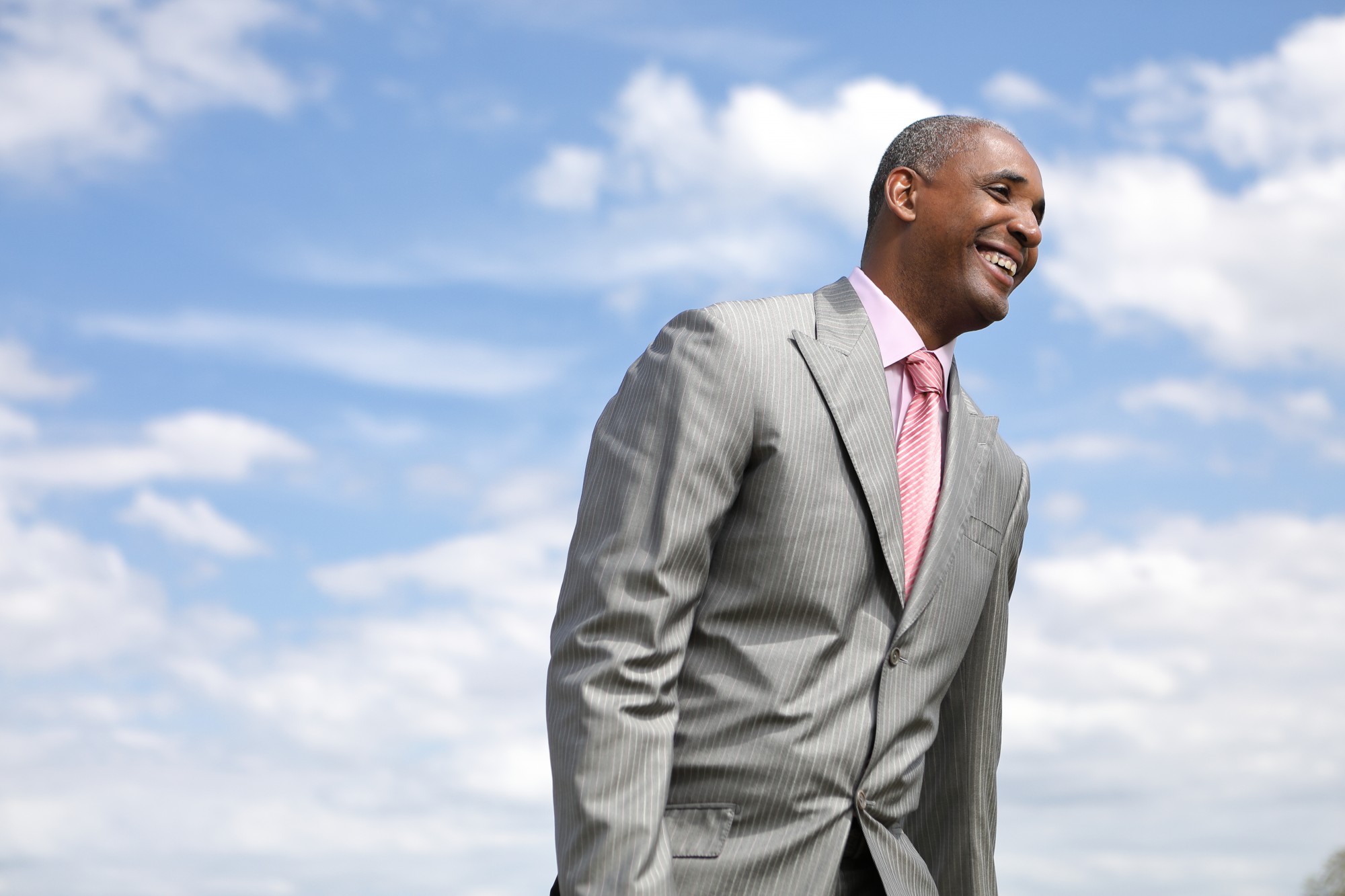 MARK BLOUNT: BUSINESS
Mark, a resident of Florida, is now a businessman and successful entrepreneur. After retiring from the NBA in 2010, Mark turned his attention to developing his business interest. Mark opted to become involved in the food franchise industry. Choosing Auntie Anne's, the world's largest hand-rolled soft pretzel franchise, and Cinnabon, Mark opened two stores in West Palm Beach and one in Jensen Beach. After successfully building and operating the franchises for four years, Mark sold the stores to focus on his first love: real estate.
READ PRESS RELEASE: Mark Blount Joins Auntie Anne's as Franchise Partner
REAL ESTATE
Before venturing into the franchising business, Mark found a block of property in Palm Beach Gardens that was sorely in need of renovation and decided to invest. Always ready to learn new skills, Mark undertook the challenge of rehabbing fourteen units with hands-on instruction from friends. "I knew some basic carpentry and I thought it would be great to do the work myself. So with the help of some professionals and learning as I went, we knocked out fourteen units in a year."
The transformation of the area was warmly welcomed by the city and the neighbors and the units have been in demand by renters and caught the attention of investors. Mark sold the properties in August 2016.
PHILANTHROPY
Mark has always enjoyed helping others and during his time with the NBA he participated in many of their goodwill and community outreach programs. Now as a business owner, Mark is continuing his philanthropy.
Beginning in 2012, Mark began a Thanksgiving Turkey Giveaway in the Palm Beach Gardens community and donated 140 turkeys to those in need. The program became an annual tradition for the next four years until Mark no longer resided in the area. To continue the effort, Mark currently contributes to the local churches in the area during the Thanksgiving holiday.
Toys for Tots was another recipient of Mark's generosity with the donation of a huge crate of toys for children in need.