MARK BLOUNT: CHARITABLE EVENTS
TAKE ME OUT TO THE BALL GAME!
Mark Blount, a former NBA basketball player with the Miami Heat and Boston Celtics, recently visited Building Bridges to Youth in Stuart and met with Ollie Harvey, Executive Director of the non-profit that provides free after-school care and education to children in East Stuart. Ollie and her husband Philip, with help from volunteers, have created a unique program concept where children ages 5 to 18 have the opportunity to meet positive role models, attain the tools for success, and gain the 3 E's need for success: education, experience and exposure.
Mark was inspired by the center's success and became a sponsor of their recent Red and White Gala that raised $30,000 the organization. All the money raised is used directly for students' needs and supplies. Mark also offered to sponsor 25 children to attend the Harlem Ambassadors basketball comedy show on February 27. Habitat for Humanity of Martin County produced the event as a part of their 30-year celebration; approximately 700 people enjoyed the evening.
Steve Leighton with Leighton Systems donated his services to pick up the children and drive them back home after the game at Martin County High School.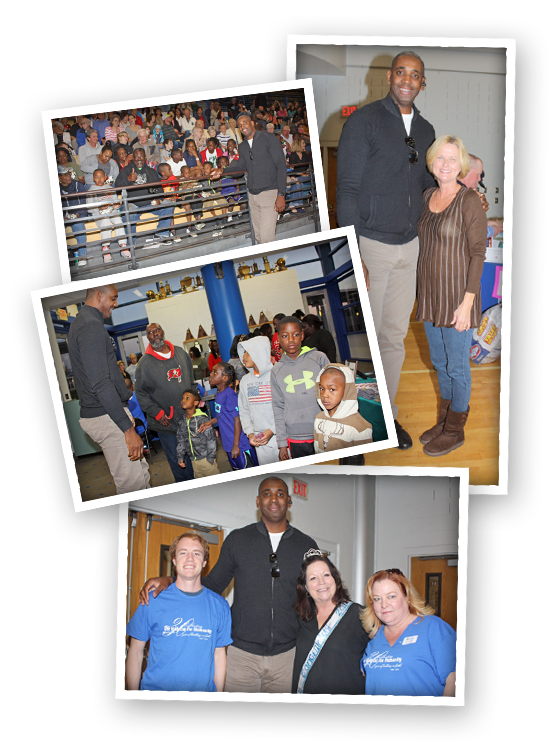 NBA CARES: STARKEY HEARING FOUNDATION
During his years with the NBA, Mark was often involved in community outreach programs representing his team.
At right, Mark Blount of the Minnesota Timberwolves helps a girl get fitted with hearing aids at the NBA Cares Events for the Starkey Hearing Foundation on Oct. 5, 2007 in Istanbul, Turkey.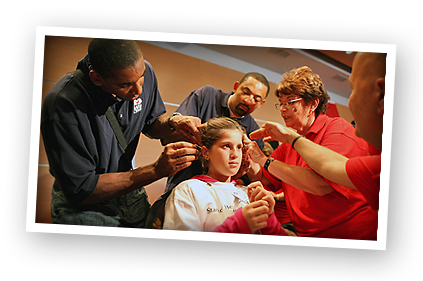 MARK BLOUNT DISTRIBUTES TURKEYS FOR THANKSGIVING 2015
For the fourth year, in association with his real estate company, E and I Properties, Mark Blount continued the tradition of distributing Thanksgiving turkeys to his property tenants and churches in Palm Beach Gardens. Despite a rainy day, Mark Blount and coworker K. Sirpaul, handed out 72 cases of turkeys totaling 288 turkeys. Every resident of E and I Properties received a turkey, giving them a happy start to the holiday season.
Area churches that received the bulk of the turkeys included Echoes of Praise Ministries International, the Church in the Gardens, the Nativity Lutheran Church and School and Central New Testament Church.

First photo from left:
A truck FULL of turkeys!
Second photo from left:
Assistant Minister Lloyd Smith of Echoes of Praise Ministries International of Palm Beach Gardens was glad to fill his car trunk with turkeys to distribute to those in need.
Third photo from left:
Pastor Bailey of the Nativity Lutheran Church and School with Mark Blount.
Fourth photo from left:
Pat Gentles of the Church of the New Testament received turkeys from Mark again this year.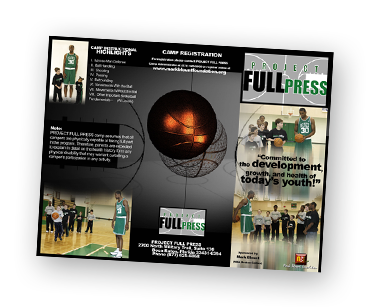 PROJECT FULL PRESS
Because of his own involvement in athletics, Mark is interested in helping children live healthy, active lives. He has offered support through his foundation which sponsored Project Full Press, a camp committed to the development, growth and health of today's youth.
BLOUNT INVITATIONAL
He also sponsored the Blount Invitational at the Westin Diplomat Country Club and Spa to raise funds for the foundation. The mission of the foundation is to promote the optimal development of children and families by providing quality mentoring and life coaching programs.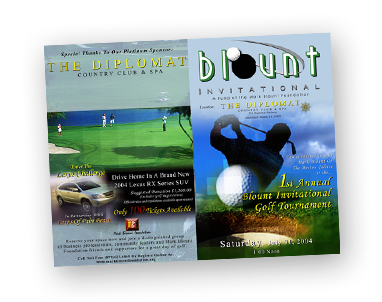 TOYS FOR TOTS
Toys for Tots is a national program of the U.S. Marine Corps Reserve. They collect unwrapped toys during October, November and December each year to donate to at Christmas to less fortunate children in the community where the campaign is conducted.
Toys for Tots was another recipient of Mark's generosity with the donation of a huge crate (that required four people to lift it) of toys for children in need.

NEW MONROVIA SUMMERTIME KICKOFF
In June 2015, Mark joined children and residents at the New Monrovia Community Summer Time Kick Off in Port Salerno, to meet the residents and play basketball with the kids. He was invited by Deputy Tyler Ludlow of the Martin County Sheriff's Department.
"I know Tyler personally and when he asked me to come up and play a little basketball with the neighborhood kids and hang out with them, I was glad for the opportunity. We hope to do some more community events together and maybe even work on a basketball tournament later this year," said Mark.

IN JACOB'S SHOES
Mark also teamed up with several local businesses and WPTV, the NBC affiliate, to provide shoes to In Jacob's Shoes, a non-profit that provides new and gently used shoes, school supplies and athletic equipment to children in need. Mark held a fundraising event at Carmine's Restaurant in Jupiter to encourage participation. The overall results were outstanding and In Jacob's Shoes received some much needed shoes and school supplies.